Workshops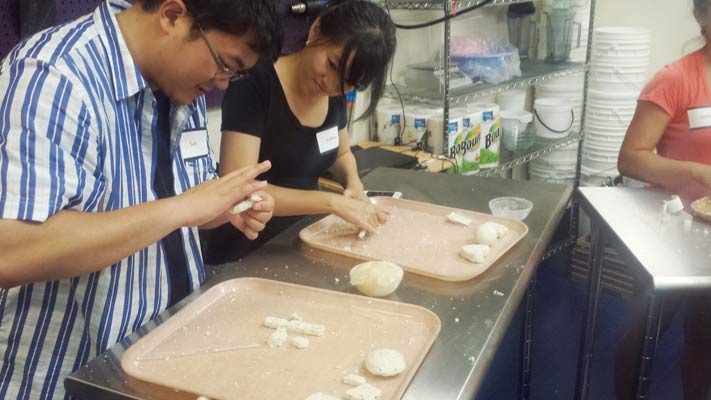 If you're looking for a fun and creative experience to share with your friends and family, you've come to the right place! Soapy Soap Company is now hosting Soapy Soap Workshops! These workshops are hands-on events that are great for people of all ages. The workshops include a short tour of the Soapy Soap Production Warehouse, dialogue on our soap making process, and a chance to sculpt your own soap that you can take home the very same day!  This is a great way for individuals, groups, and families to test their creative sides.
Date and Time
Soapy Soap Workshops take place on the first Sunday of every month. The Soap Making + Sculpting Workshop begins at 2 pm.
What to Expect...
During our workshops, participants will work with a pre-mixed batch of one of our signature line bases. Participants will be able to choose from several essential oils to mix into their soap. Making soap isn't as clean as it sounds, so be sure to dress in clothes that can get dirty. :-)
Location
Soapy Soap Workshops are hosted at our Production Warehouse, located at 903 W. 1st Street, STE 1, Bloomington, IN 47403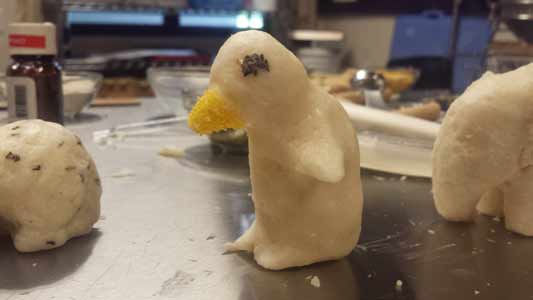 How Do I Sign Up?
Buy tickets on our website- click on the orange button below and add the workshop item to your cart! You may also call our office at 812-269-8812. This is a first come, first served event, so be sure to sign up soon! We cap our monthly workshops at 12 participants in order to maintain a more personal environment.
Soapmaking Workshop
Participants will gain an in-depth knowledge of how we make our soap, and will be involved with making a batch of soap with us. After the soapmaking process is finished, individuals will have the chance to create their own soaps with the essential oils of their choice, as well as their choice of exfoliants. Then, they will design soap sculptures/creatures to take home or leave here for our soap-sculpting museum.
Our facilities have the capacity to hold private group workshops that can range anywhere from 2 - 60 individuals and we can also make accommodations for groups over 61+ individuals.
For more information on scheduled workshops, private group rates, or any other specific questions, feel free to contact us at 812-269-8812 or via e-mail.