Give Truly Unique, Super Soapy Gifts for the Holidays!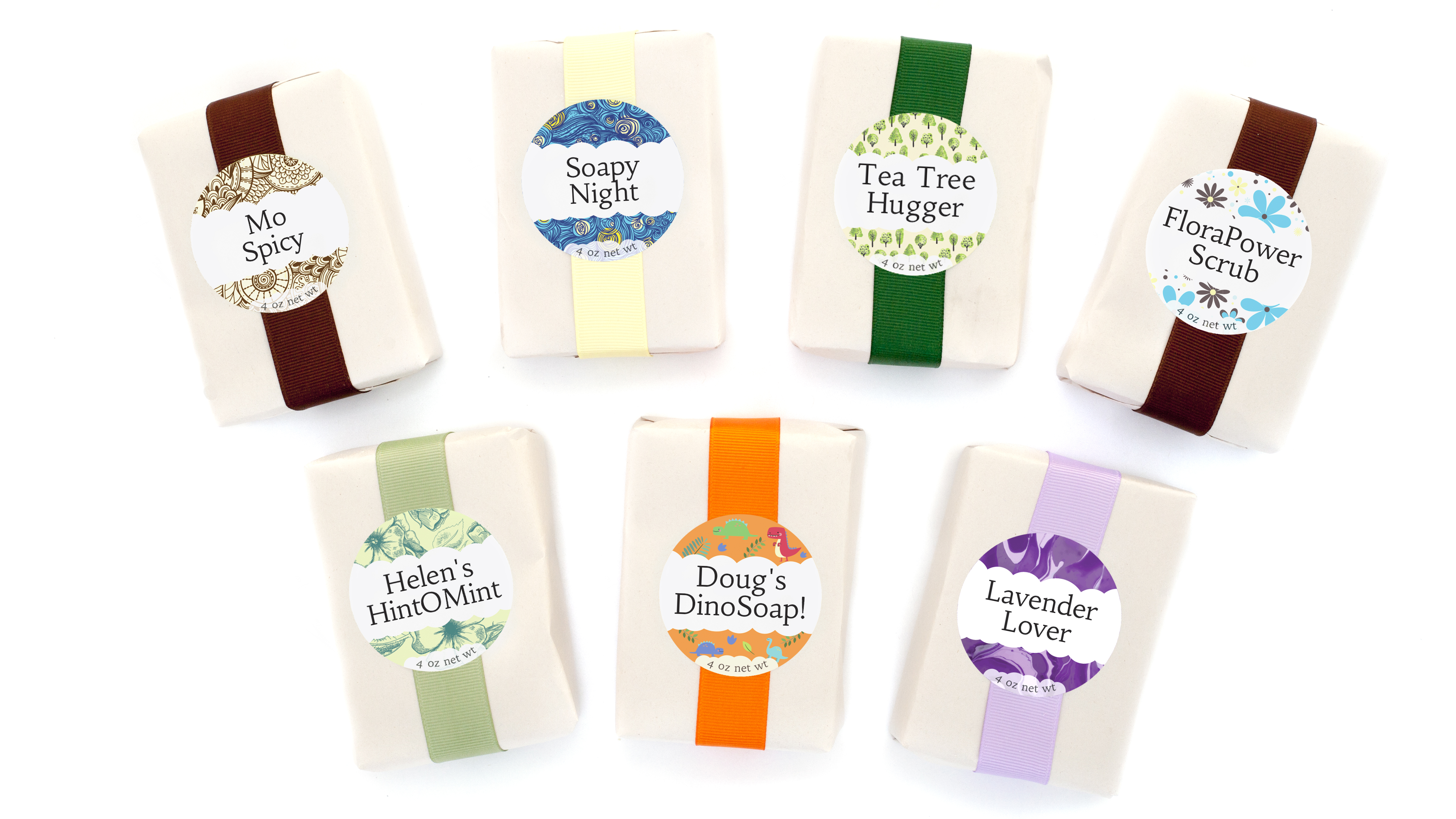 Your Aunt Lois sure can be hard to please, can't she? Turns out we have just the thing for Aunt Lois—and all the other picky folks on your holiday gift-giving list. (Oh, and you won't find anything like it anywhere else!)
In addition to the usual goings-on here at Soapy Soap Company, we've been extra busy with a new project we're really excited about, DesignMySoap.com. It's the world's first online soapmaking studio where you can choose just the right skin type formula, essential oils, exfoliants, and other add-ins. You also get to choose from different label patterns and customize the label with your own soap name!
Best of all, you'll get the same high quality soap that you've come to expect from us. Every bar you design is vegan, cruelty-free, gluten-free, non-GMO, and halal. And you can order as few or as many as you like. Just keep in mind, if you want to design your own soap to give in time for Christmas, you should get your orders in by Saturday, December 17, 2016.
Visit DesignMySoap.com to start creating your custom soaps, and we'll get busy making them for you right away.
Oh, and one more note: customer logins that work on SoapySoapCompany.com don't automatically work at DesignMySoap.com. To use DesignMySoap.com, you'll simply need to create a new login.
Other Gift Ideas
Want something even simpler? Here are a few other ideas to consider.
Tweet