If Punxsutawney Phil Used Design My Soap. . .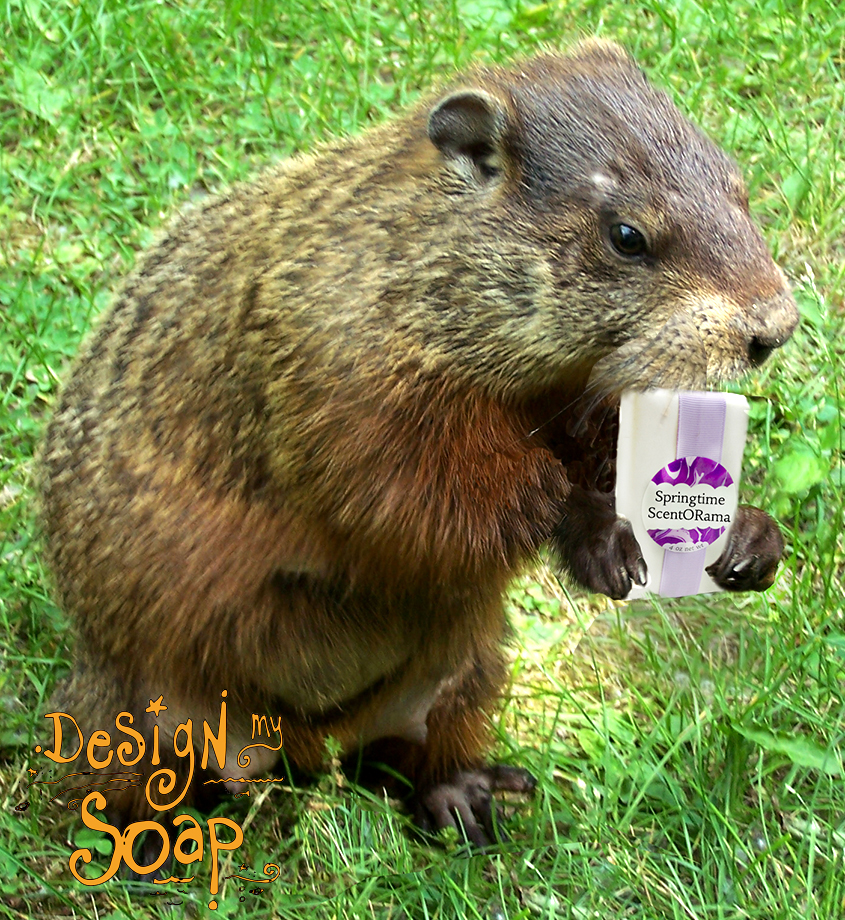 You may not have known this, but the real reason Punxsutawney Phil doesn't get out much in the winter is that he gets a marvelously strong wifi signal inside his burrow. So, it's easy for us to imagine him, cozy in the glow of his laptop, quite naturally drawn to DesignMySoap.com.
After all, a groundhog can smell pretty ripe after a while, and he needs to look and feel his best as he emerges with the world watching on Groundhog Day. (Not to mention that he likely appreciates that the soap he designs is always vegan and cruelty-free, since his own diet is mostly herbaceous.)
With that shiny coat of his, we suspect his skin isn't too dry or too oily, so he'd choose the neutral skin formula which is easily the most popular. Pausing to inspect his scent choices, he squints and sniffs. He's recalling warmer days spent snuffling around vegetable patches and flower gardens. "Three parts lavender. One part rosemary ought to do it," he murmurs. He wants something sweet and floral with just a hint of the woods.
When it's time to add exfoliants, his mouth waters. He chooses equal parts cornmeal, rolled oats, and fennel seeds, thinking he just might eat half of his soap when it arrives, saving the other half for washing up. (Outside of looking good for February 2nd, how many baths does he really need to take anyway?)
Next, he chooses a label that feels like spring, chews thoughtfully on one of his long claws, and then settles on "Springtime ScentORama" for his soap name. He likes the scrabbling sound his nails make against the keyboard, and he's quite pleased with the name he's come up with. (Given, he did use the DesignMySoap "Surprise Me" naming button for a little inspiration, but he added his own groundhoggish twist.)
Oh, Phil's on a roll now. He decides to order a few extra bars of "Springtime ScentORama" to be sent to his dear friend Wilma Whistle-Pig. He hasn't seen her in the longest time and is certain she'd appreciate a little breath of spring. . .
Here's hoping Punxsutawney Phil doesn't see his shadow this year. Like Wilma Whistle-Pig, we wouldn't mind a little breath of spring ourselves.
Tweet